The French Association for the Study of Competition and the International League of Competition Law are pleased to invite you to Paris from 7 to 10 November 2019 for the LIDC's annual congress.

The substantive programme will be significant and on the theme of innovation and the modernisation of competition law and intellectual property.
 
We have a separate examination, which is running in parallel, of the two issues entrusted to the recognised international rapporteurs. Organising separate reviews willstrengthen the exchanges with the national rapporteurs and deepen the comparative approach of the modernisation topics discussed in both the competition and intellectual property law panels.
 
The quality and variety of stakeholders, who represent the Court of Justice of the European Union, the European Commission, national judges and competition authorities, as well as economists, academics, in-house lawyers and private practice lawyers, will give a precise and in-depth insight into the evolution of the enforcement of competition law 

But an LIDC league congress without friendship andenjoying our surroundings would not be a real congress!

This year, to celebrate the centenary of the Roaring Twenties, we will also enjoy relaxed and festive times with a welcome address about 'the art market in Paris'on Thursday evening in the lounge of the recently-renovated Lutétia hotel. On Friday, the reception at the Parliament will allow all participants to discover a place steeped in history and power. Saturday's gala dinner will offer a variety of surprises: gastronomic, musical, and,above all, an exceptional guest.

We hope to see very many of you in Paris. Don't wait to register and enjoy the special 'early bird' rates!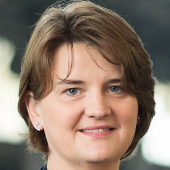 Carmen VERDONCK,
President of LIDC


Muriel CHAGNY
President of AFEC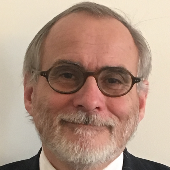 Jean-Louis FOURGOUX,
Former President of AFEC