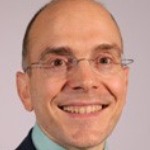 Philippe Chauve
Cliquez-ici pour télécharger sa biographie
Philippe Chauve is the Head of the Food Task Force at the Directorate General for Competition of the European Commission. The Task Force is working on regulatory and antitrust issues in Fast Moving Consumer Goods (food, home care, personal care) and agricultural inputs (fertilisers, pesticides etc) in Europe. Recently the task-force concluded a landmark case concerning practices of the world largest beer maker AB InBev preventing trade between EU member states.
Philippe Chauve has extensive experience in antitrust enforcement and merger procedures. Before heading the Task Force he was enforcing competition rules in the energy sector, where he carried out a sector inquiry and many antitrust and merger investigations and implemented unprecedented remedies (such as the first large scale divestiture of assets in European Antitrust History –sales power plants and networks).
In earlier jobs he also negotiated trade agreements for goods and services in the WTO and between the EU and its trading partners.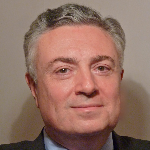 Jacques Creyssel
Cliquez-ici pour télécharger sa biographie
Né le 20 août 1956  
Formation
ENA (1978-1981)
IEP (1976)  
Expériences professionnelles
Depuis février 2011, Fédération des entreprises du Commerce et de la Distribution (Délégué général) – 75008 Paris
2004-2010 : Conseil Economique et Social (conseiller)
1998-2008 : MEDEF (Directeur délégué puis Directeur général)
1993-1998 : CNPF (Directeur général chargé des affaires économiques puis à partir de 1996,  Directeur général chargé des affaires économiques et de la coordination stratégique)
1987-1992 : Direction du budget (chef du bureau du financement du logement, de l'environnement, de l'aménagement du territoire, du tourisme et du plan puis à partir de 1991, sous-directeur en charge de la politique salariale et de l'emploi de la fonction publique et des entreprises publiques).
1985-1987 : COB (adjoint au chef du service des opérations et de l'information financières)
1981-1985 : Direction du budget (Administrateur civil. Responsable des budgets des transports, de l'aviation civile et de la météorologie).  
Mandats
Medef : Membre du Conseil exécutif et du Bureau ; Président de la Commission Economie, Compétitivité et Finances ; Président du Comité Concurrence et Consommation
Conseil du Commerce de France : Vice-Président
EuroCommerce : Vice-Président
Federation of International Retail Associations
(
FIRA) : Vice-Président  
Autre activité
Maître de conférences à l'IEP de Paris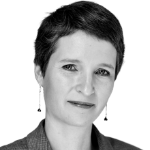 Pascale Déchamps
Cliquez-ici pour télécharger sa biographie
Pascale est à la tête du bureau Oxera de Paris, après avoir occupé le même poste pendant plusieurs années à Bruxelles
Forte d'une expérience étendue en tant qu'économiste spécialisée dans la concurrence, elle a conseillé nombre d'entreprises sur des enquêtes liées aux questions d'antitrust ou d'enquêtes préliminaires à des fusions, menées par la Commission européenne ou d'autres autorités compétentes, en particulier en France. Elle a assisté des entreprises du côté plaignant et défense dans le cadre de concentrations, d'abus de position dominant, d'enquêtes portant sur des ententes, et d'octroi d'aides d'État. Son expérience couvre divers secteurs, des produits et dispositifs pharmaceutiques aux télécommunications.
Pascale est expert non-gouvernemental pour l'Autorité de la concurrence française. Elle figure dans l'édition 2019 du International Who's Who of Competition Lawyers and Economists et du Who's Who Legal Consulting Experts: Economic Consulting – Competition Economists (2019). Sa biographie compilée par Who's Who Legal a pour commentaire : « described to researchers as an "outstanding economist", her knowledge of EU and French merger investigations is "second to none"  ». Elle fait aussi partie des dix femmes consultantes en économie sélectionnées dans la publication Women in Antitrust 2016 de GCR (Global Competition Review).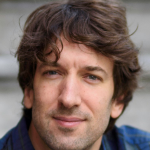 Riccardo Falconi
Cliquez-ici pour télécharger sa biographie
Riccardo Falconi is Legal Director at Uber where is in charge of Western and Southern Europe as well as EU Legal Affairs and Competition/Antitrust matters for EMEA. He and his teams notably provide and coordinate high-level strategic legal advice on product launches, commercial development, litigation, and regulatory matters. As part of its EU Legal Affairs mandate, his teams also cover for EU-level litigation and regulatory engagement with both EU based and supra-national authorities. Riccardo also leads antitrust and competition legal matters for Uber across EMEA.
Prior to joining Uber Riccardo spent five years in Paris as Senior Legal & Regulatory Counsel for Euronext where he also contributed to the successful pin-off from the NYSE (then ICE) group and its eventual IPO in 2014. Before working with Euronext, he co-founded an entrepreneurial venture in New Zealand and spent four prior years as a corporate associate in the international law firm Linklaters in Luxembourg, where he notably gained premium experience in private equity buy-out and cross-border M&A.
Riccardo studied law at Université Paris 2, Panthéon-Assas, and completed an LL.M. in corporate and capital markets law at New York University. Riccardo has been admitted to practice in New York, Paris,
and Luxembourg. He speaks French, Italian and English.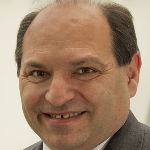 Michael Grenfell
Dr Michael Grenfell is an Executive Director on the Board of the Competition and Markets Authority – the UK's primary competition and consumer agency – where he is responsible for enforcement of competition and consumer laws.  He joined the CMA in January 2014, where he was initially a Senior Director for competition in the regulated sectors, before moving to his current position in July 2015.  Before he joined the CMA, he was a solicitor in private practice for 25 years, specialising in UK and EU competition law and sector regulation, including, from 1998 to 2013, as a Partner at the international law firm Norton Rose Fulbright.  He has written and broadcast widely on competition, regulatory and consumer issues, and was co-author of Coleman and Grenfell on The Competition Act 1998 (OUP).  He has an M.A. in history and law from Cambridge University, and a Ph.D in political thought from the London School of Economics.
Nicolas Guérin
Cliquez-ici pour télécharger sa biographie
Nicolas Guérin, né en 1968, est secrétaire général du Groupe depuis le 1
er
mars 2018 et secrétaire du conseil d'administration. Entré dans le Groupe en 1998 au sein de la direction juridique concurrence et réglementation, après un passage chez SFR, Nicolas Guérin arrive au moment de la dérégulation du secteur. Il prend la tête de cette direction en 2003, avant de devenir directeur juridique du Groupe et secrétaire du conseil d'administration en 2009. A ce poste, il est un contributeur de premier plan à de nombreux dossiers structurants pour le Groupe, que ce soit l'accord d'itinérance avec Free en 2012, les opérations de M&A portant sur l'élargissement du footprint en Afrique et en Europe avec l'acquisition de Jazztel, ou les projets de diversification (contenus ou Orange Bank…). Son support aura également été essentiel dans la mise en œuvre des obligations réglementaires sur le marché Entreprises, ou plus récemment avec les suites de l'accord mobile signé entre les opérateurs et l'Etat.  
Nicolas Guérin est diplômé de l'Institut de droit des affaires (IDA) et du DESS droit des affaires et fiscalité Université de Paris II Panthéon Assas.
Il est Président du Comité d'évaluation et d'orientation de la Chaire Internationale de droit de l'espace et des télécommunications de l'Université de Paris XI et – après avoir été Président du Cercle Montesquieu d'avril 2016 à avril 2019, en est aujourd'hui Président honoraire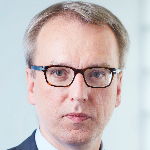 Andreas Heinemann
Cliquez-ici pour télécharger sa biographie
Andreas Heinemann is professor of commercial, economic and European Law at the University of Zurich and permanent visiting professor at the University of Lausanne. He studied economics and law and obtained the Diplôme Supérieur de Droit Comparé from the Faculté Internationale de Droit Comparé in Strasbourg as well as the Diplôme International d'Administration Publique (DIAP) from the Ecole Nationale d'Administration (ENA), then in Paris. His research focuses on Swiss, European and International Economic Law with a special emphasis on competition and intellectual property law. He is a member of the Swiss Competition Commission since 2011 and its president since 2018.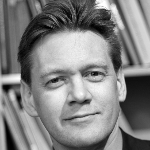 Lars Henriksson
Cliquez-ici pour télécharger sa biographie
Lars Henriksson is a professor of Law and is heading the Center for Business Law at the Stockholm School of Economics. He received his M.Sc. in general management at SSE in 1991 and his LL.M. degree from Stockholm University in 1998.
His area of research and practice is within antitrust and competition law, contract law, EU-law, company and market law and international trade law. Also, a special interest in his research is devoted to regulated markets and law related issues of market regulations.
He has chaired a governmental public enquiry on regulations and is a member of ASCOLA, the world-wide association of competition law academics. He is currently appointed to the Council for Research Issues at the Swedish Competition Authority and has headed of specialisation for the LL.D. Program in law at SSE. Since 2011, he is on the Board of the Institute of Intellectual Property Law and Marketing Law at the Stockholm University.
In 2013 he became a Non-Government Advisor (NGA) to the International Competition Network (ICN) Unilateral Conduct Working Group and he also a member of La Ligue internationale du droit de la concurrence (LIDC).
He has published numerous articles on legal matters such as competition law, copyright law, public procurement, company law and telecom and energy regulation. In addition to academic work he also has extensive experience as a consultant in legal matters and expert before arbitration tribunals and legal expert in court proceedings.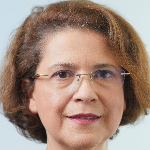 Pranvera Këllezi
Cliquez-ici pour télécharger sa biographie
Pranvera Këllezi is an attorney at law in Geneva, Switzerland, and a member of the Swiss Competition Commission (Comco). She is member of the Bureau of the LIDC, responsible for the publications, and a member of the Committee of the Swiss Competition Law Association (asas).
She represents companies and public organisations in business law, antitrust and competition, data protection (CIPP/E, CIPM) and in public economic law. She served as an in-house counsel specialising in competition law at European Broadcasting Union before practicing business law for several years in a Swiss law firm in Geneva.
Pranvera Këllezi holds a law degree and a Ph.D. from the Faculty of Law of the Geneva University, and an LL.M. in European Law from the College of Europe in Bruges. She was previously a teaching and research assistant at the Faculty of Law, University of Geneva. She publishes regularly in her fields of expertise.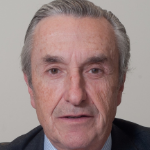 Dr. José María Marín-Quemada
Cliquez-ici pour télécharger sa biographie
(Madrid, 1948)
President of the Spanish National Authority for Markets and Competition (2013 to date).
Member of the Governing Council of the Bank of Spain (2005-2013).
Member of the Scientific Board of the Real Instituto Elcano de Estudios Internacionales y Estratégicos, and of the Working Groups on Economics and Energy of the same institution (2000 to date).
Director of the Research Group on International Political Economy and Energy (UNED) (1999-2013).
Full Professor of Applied Economics (UNED, Madrid) (1985 to date).
Professor of Applied Economics (Universidad Complutense, Madrid) (1972-1983)
Dr. Marín has reconciled his academic dedication with a professional career in the private sector until his appointment to the Bank of Spain: Iberia (1970-1972) and Cepsa Group (1972-2004).
He has published a good number of books and papers on the prices of energy products, energy policy in the EU and Spain, energy security and the geopolitics of energy, economic policy and monetary economics.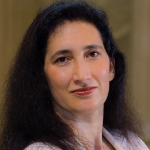 Isabelle de Silva
Cliquez-ici pour télécharger sa biographie
Isabelle de Silva a été nommée présidente de l'Autorité de la concurrence par décret du Président de la République en date du 14 octobre 2016.
Diplômée de l'Ecole des Hautes Etudes Commerciales (HEC-1990), de la Community of European Management Schools (CEMS-1990), titulaire d'une licence de philosophie (Paris I Sorbonne-1989) et ancien élève de l'École Nationale d'Administration (ENA-1994), Isabelle de Silva entre au Conseil d'État en qualité d'auditeur (1994), avant de devenir maître des requêtes en 1998, puis Conseiller d'État en 2009. Conseillère technique au cabinet de la ministre de la culture et de la communication en charge de la presse, de la radio et des agences de presse (1999-2000), elle devient commissaire du gouvernement (2000-2009) à la deuxième, puis à la sixième sous-section du Conseil d'État. De 2009 à 2011, elle est directrice des affaires juridiques du ministère de l'écologie, du développement durable, des transports et du logement. Membre de l'Autorité de régulation de la distribution de la presse de 2012 à 2016, elle était depuis 2013 présidente de la sixième chambre à la section du contentieux du Conseil d'État. Elle était, par ailleurs, membre du collège de l'Autorité de la concurrence depuis 2014.
Isabelle de Silva est Chevalier de l'ordre de la Légion d'honneur, de l'ordre national du Mérite et de l'ordre des Arts et des Lettres.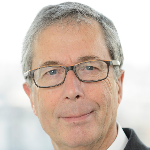 Jules Stuyck
Cliquez-ici pour télécharger sa biographie
Jules Stuyck is a senior counsel in Crowell & Moring's Brussels office and is a member of the firm's Antitrust and Product Risk Management groups. Jules is an experienced litigator, focusing on European competition law, intellectual property, and market practices. He counsels clients on state aid, the customs union, free movement, public procurement, trademark and trade practices law, media law, and environmental law.
Jules is a leading authority on Belgian and European antitrust/competition law, offering more than three decades of experience as a practitioner, government adviser, and law professor. He has advised on European sales law and has on several occasions been invited by the European Parliament's Committee on Internal Market and Consumer Protection to offer his perspective on unfair trading practices, consumer law, sales law, and internal market issues.
Chambers Europe recognizes Jules for his "first class strategic legal thinking," noting his litigation experience and his work in advising clients on transactional and competition law issues.